Introduction:
Check out the video below for quick introduction to this design example.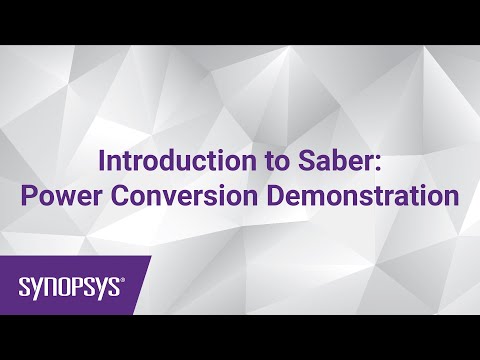 https://www.youtube.com/watch?v=luCUOSQZljQ
As the aerospace industry moves towards the concept of More Electric Aircraft (MEA) in design, high-density electrical power systems are replacing majority of aircraft systems that are conventionally driven by a combination of hydraulic, electric, pneumatic, and mechanical power transfer systems. One such high power electric system is power transmission from AC generator to DC loads through Transformer Rectifying Unit (TRU) and DC-DC buck converters controlled by PWM technique. A typical power conversion stage used in MEA using 3-phase 12 pulse rectifier (AC/DC) and a buck converter (DC/DC) to convert the 230V 400 Hz AC to 28V DC converter with a peak load capacity 60 A load using SaberRD.
The design example is used for two different studies using SaberRD. 
1) Fault injection
2) Improve system performance
In "Fault injection", different types of faults like pin, parametric and connection faults are injected into the design using Fault Tool. The study helps to understand the system behavior under fault conditions. In "Improve system performance", DC output voltage and current are measured and validated to check the system performance against design specifications. The study helps to understand the steps to identify the component affecting system performance and measures to improve it. 
Circuit Snapshot:
Refer to the attached snapshot "3phase_ac_dc_converter.png".
How to install and use this example:
Download the enclosed zip file to your local drive. 
Unzip the file. 
Launch SaberRD. 
Navigate to the directory where the unzipped file is available. 
Open the file that has the extension, "ac2dc_level2_i_avg.ai_dsn". 
Run the "exp1_fault_injection" experiment given in the experiment list from simulation tab. 
For more description, types of faults, analyses to be performed and signals to be viewed refer to the Readme.pdf available in the 3-phase_ac2dc_converter.zip file.
Note:
This design works only in SaberRD commercial edition J-2015.03 and above.