Introduction:
Here's a video that gives an introduction to the design.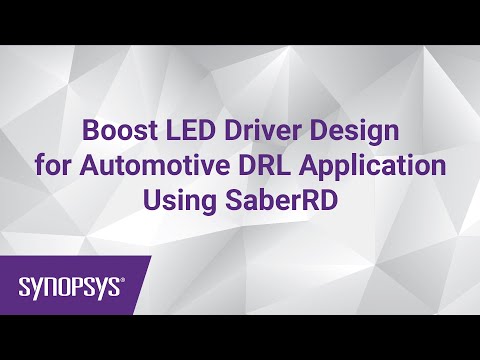 https://www.youtube.com/watch?v=snCctY4IizA
Automotive applications for LEDs include interior lighting, indicator and infotainment backlighting as well as exterior (signaling) functions such as tail lights, turn signals, brake lights, parking lights, side marker lights, fog lamps and daytime running lamps(DRLs).
This design is a Boost LED Driver using current mode control PWM controller UC1843 with battery Input voltage ranging from 9-16V. In this design battery input voltage is boosted to 40V to power 10-14 LED's in constant voltage mode with peak current limitation. The maximum allowed current through the Boost inductor is limited to 2.2A in the worstcase and the switching frequency is chosen as 400kHz.
The design is tested for varied input voltages and temperature conditions against the design specifications. Also, a Fault analysis is performed to check the design performance under faulty conditions.
Circuit Snapshot:
How to Run the Example:
1) Download the attached " Boost_LED_Driver_using_UC1843.zip" and unzip the contents.
2) Open the design
"Boost_LED_Driver_using_UC1843.ai_dsn"
in SaberRD.
3) Run the experiments listed in the Experiment Analyzer.
For more details of the design, how to run the design, etc., refer to the README.pdf file in the attachments.
Note:
This design example works only in SaberRD commercial edition O-2018.09 and above.