LEDs are getting used in Automotive applications such as interior lighting, infotainment backlighting, tail lights, turn signals, daytime running lights (DRLs), and many more. An LED driver is an electrical device that regulates the power to an LED or string(s) of LEDs. The LED driver responds to the changing needs of the LED. This design example is for a Boost LED Driver, which boost's the battery input voltage to 40V in order to power 10 to 14 LED's of a Day Time Running Lamp in constant voltage mode with peak current limitation. The design is tested for varied input voltages and temperature conditions against the design specifications using SaberRD. A fault analysis is also performed to check the design performance for few faulty conditions.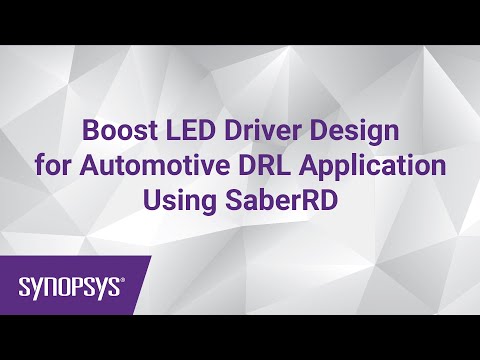 https://www.youtube.com/watch?v=snCctY4IizA
For more details and Saber files for this design example, visit the
https://saberforum.net
and navigate to 'Power Conversion Examples' under the SaberRD design examples.